The team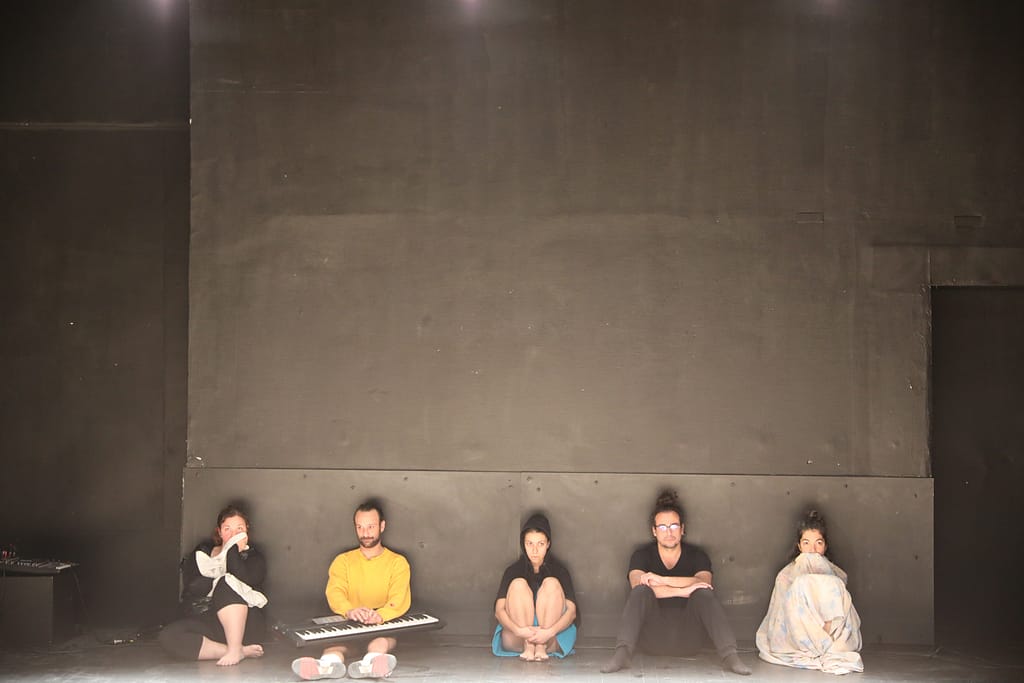 ---
The associated artists
---
Except for Charlotte and Arthur, we didn't know each other when we started working together. For us, it was a promise and a hope that our "deep theatrical purposes" would emerge and meet : our desire to make the voice of the absentees loud in the public area, a need to explore our theatrical tools, a will to change the (theatrical) world. Then, it also became the pure joy of being together on a stage, knowing that together, each one of us can achieve a bit of what he or she has to do !
---
---
Charlotte
---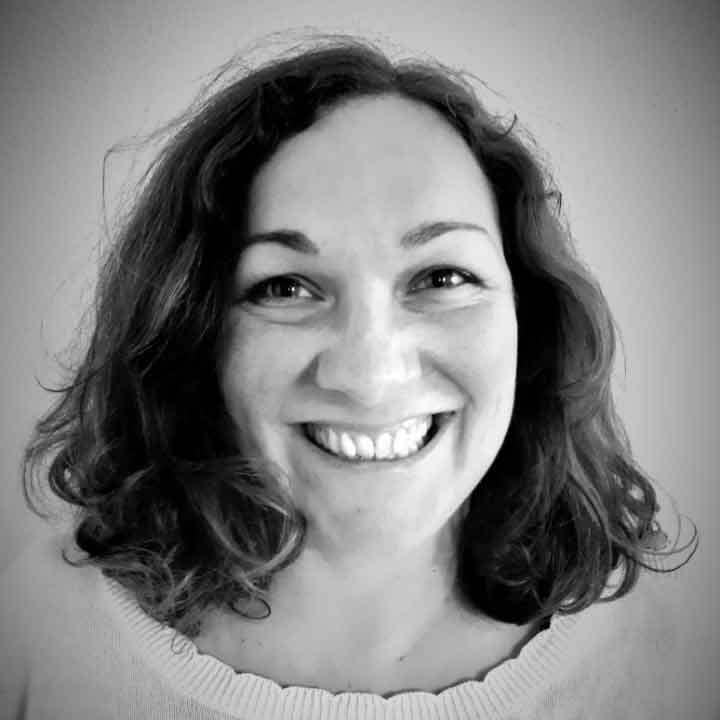 Charlotte Le Bras
stage directing, writing, acting
---
Charlotte has always been attracted by theater in all of its dimensions. Practice (she was a theater school trainee for 3 years) and Theory (she graduated from the University of Provence with a research master degree). After that, she fully dedicated her work to creation, with different companies (director's assistant to Nathalie Garraud with the DUZIEU Company; acting and stage writing with LA CABINE LESLIE; co-founder of the CHARLIE BRASQUET Company). In 2015, she founded the Company Les Papavéracées to make her first cycle as a stage director. It became "THE VOICE OF THE ABSENTEES" (2017-2023) and gave birth to 3 plays : "F…. COUNTRY" in 2017, "A WOMAN" in 2019 and "CHILDHOOD(S) [so this has to be a manifesto]" in 2023.  This cycle is a crucial theatrical experience for her and it lays the foundations for a larger personal theatrical research. This research is based on 3 inseparable elements : the social world (substance) | theater (form) | the audience (politics). 
With her theatrical language, she tries to bring out a "new" bold way of being on stage : joyful, committed and poetic. 
Charlotte is also committed in a regular pedagogical research and practice since 2014 (workshops, "shared creation", college interventions…). She works on making accessibility to creation for everybody, everywhere real.
---
---
Karim
---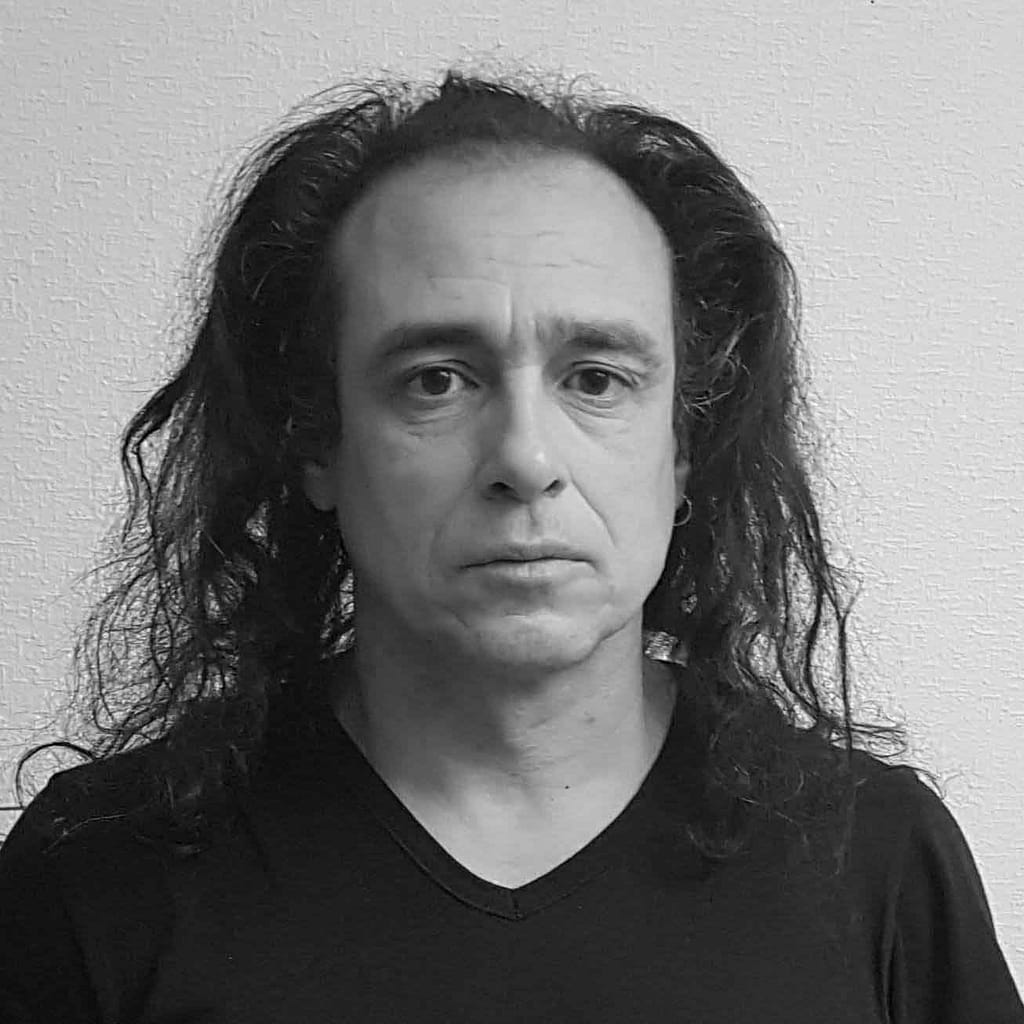 Karim Abdelaziz
acting and stage writing
---
Karim has made his first professional theater experiences in social centers, in public areas, with non-theatrical writings and for people who didn't go to theater. 
From 2010 to 2019, he wrote and directed a theater group he created with young actors and actresses said to be in a situation of disability. 
In the early 2000's, he worked for 7 years with Claude Bernhardt and the Actual Free Théâtre company. He participated to the "Chocolaterie" adventure in Kremlin-Bicêtre. It was a theatrical "factory" place that worked on principles close to what we now call "third places". Over there, he worked on contemporary writings (not all of them belonging to the theatrical field), strongly experimenting the relationships to space and spaces. 
For 10 years, he was also part of the "Souffleurs Commandos Poétiques", a poetic intervention group in favor of a slowing down of the world. They worked with different modus operandi and in different locations (public space, countryside, megalopolis, international tours…). 
In 2011, he performed in "Dostoïevski Trip" by Vladimir Sorokine, in the Théâtre de Vanves (contemporary stage). 
In 2014, he wrote a monologue about WW1 and stage directed himself, without any outer sight. He performed in Cahors and Paris. 
In 2016, he was part of a dance-theater creation about the prostitution universe. At the same time, he started a one year training at the Blanche Salant International research Workshop in Paris, so as to become a "novice" again. 
Since 2017, he is part of the company Les Papavéracées. He also works closely with Nathalie Texier and the company Les Gens d'Ici. He works with them as an actor and a co-writer, for creations in public areas, creations indoors, cultural actions with different people (unemployed people, in situation of disability, with plasticians, musicians…). 
In 2022/2023, he works with Aminatou Echard as co-director of her movie (about the historical records of Nicole Echard, anthropologist in Niger). They also co-directed a play in the University of Niamey from the same historical records.
---
Agathe
---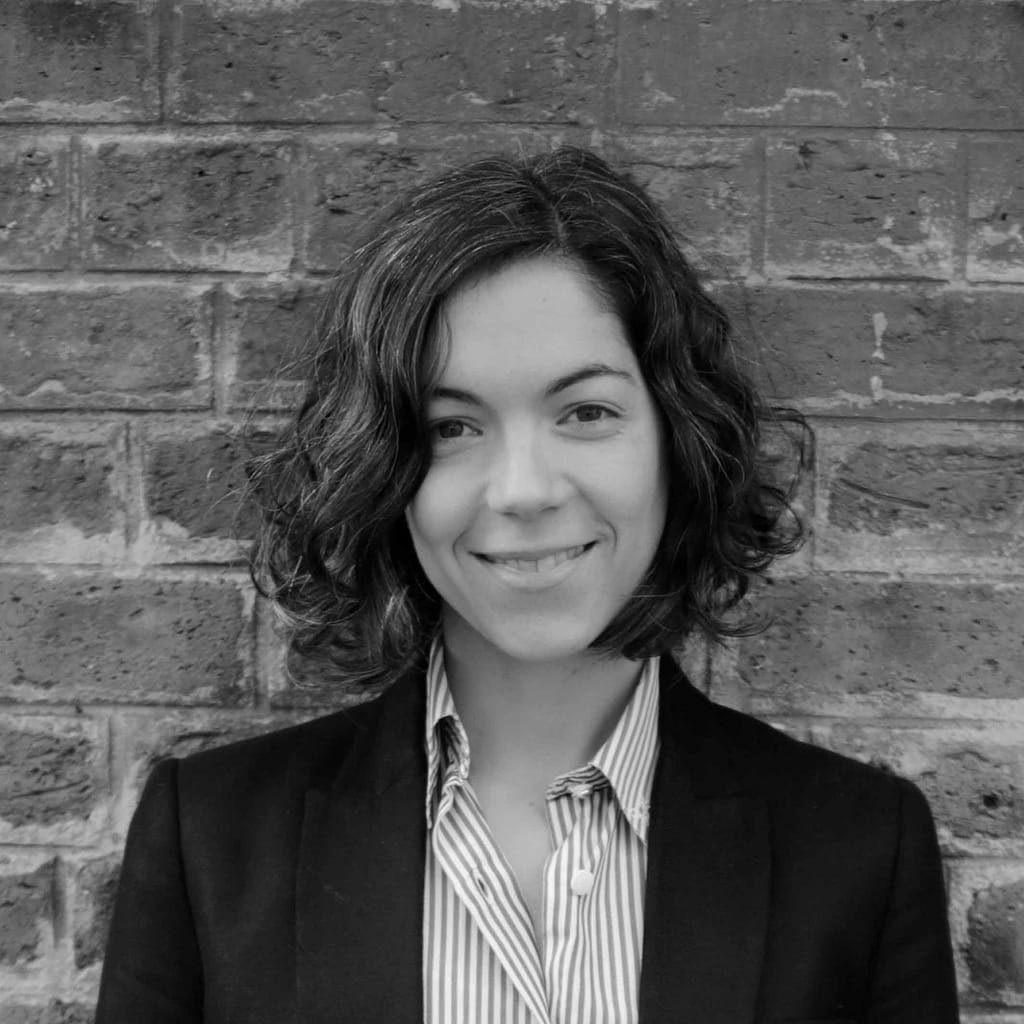 Agathe Fredonnet
acting and stage writing
---
Agathe has an academic training, both theoretical (university) and practical (theatrical conservatory). Along with her training, she started framing workshops with highschool students. She multiplied her fields of training (musical theater, improvisation, stage writing, collective creation).  
As an artistic intervenor, she works with an intergenerational audience and with different entities (educational institutions, associations, social and cultural centers, medical-educational sector). In 2020, she frames a writing and theatrical workshop for women only that gives birth to a play made of the participants' genuine stage writings. 
In 2016, her meeting with the company Les Papavéracées is crucial. It allows her to assert her own artistic practice by opening a field of research and experimentation in the area of collective creation as well as in the area of acting. 
She co-writes and co-stages the shared creation "Words of Chilhoods". This experience provides input for her pedagogical practice. In 2021, she co-writes and performs a play for children, a contemporary tale about emancipating. 
Agathe sees her work as a laboratory allowing necessary experiments and knowledges. Artistic creation cannot do without concrete experiment and without links to the social world : creating and making links.
---
Arthur
---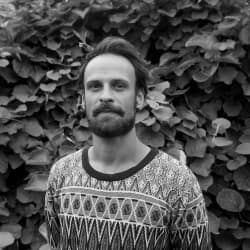 Parcours Arthur Dumas
acting and stage writing
---
Arthur discovered theater when he was a teenager, playing with the Sycomore Theater Group. He quickly felt passionate about dancing and acting and after he graduated from highschool, he chose to train in a school for actors. To improve his training, he went to an intensive class of contemporary dance. Then, he entered the EDT91, an intensive training for actors. He then worked as an actor for several years with different companies (En attendant, La Cabine Leslie…). He made his debut as a writer and stage director with La Cabine Leslie and the project "Public Absurdities - looking for ALICE", a short play inspired by the Lewis Caroll "Alice in Wonderland". 
He remains very interested in physical theater, acting and dancing and he chose to deepen his research by going back to training. This time, he enters the International School Jacques Lecoq, in Paris. The school is about training actors to creation and consider them as stage writers. After graduating, he co-founded the British Klump Company and the Maltese "Teatru Triptuku. With them, he dives back into writing and creates 4 original plays. 
In January 2019, he entered the Chorus of Younes in "F… Country", thus becoming a member of the company Les Papavéracées.
---
Caroline
---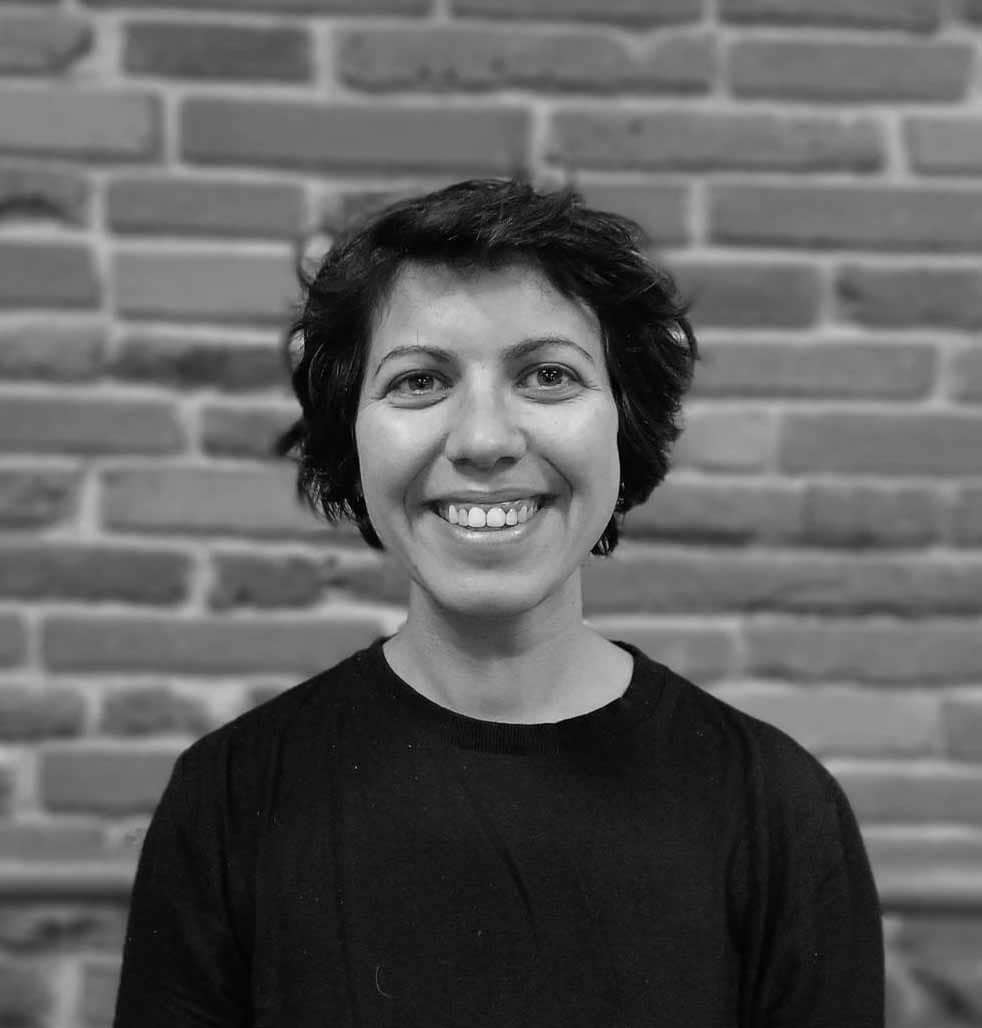 Caroline Lerda
acting, stage writing and assistant to the stage director
---
Caroline started theater as a child, attending workshops throughout the years until going to train at the Avignon Conservatory. She then went to the University of Toulouse and graduated with a research master degree under the direction of Muriel Plana. Her research was about popular theater and social theater through the works of Wajdi Mwouawad and Joël Pommerat. 
In 2013, she co-founded the company "Les Points Nommées" in Toulouse. She worked with the company until 2022. In this theatrical adventure, she experienced collective creation, writing, stage directing. In 2018, she wrote, staged and acted in "ZIP", a play about the transition between childhood and teenage years. 
In 2016, Caroline met Charlotte le Bras and joined the company Les Papavéracées. She was the assistant to the stage direction and an actress for the plays of the cycle "THE VOICE OF THE ABSENTEES" (2017-2023). Through this cycle, Caroline has experienced a joyful "disruption" in her actress path. She explored working her voice with a microphone and met with new ways of writing (including the writing of Annie Ernaux). After that, she committed to a new way of being on stage, giving more room to the body, as if words had reached a "shortness of breath". This work was made possible by a precise stage writing research and process. Linked to the creation "CHILHOOD(S)", she co-writed and co-staged directed the "shared creation" "WORDS OF CHILDHOODS". 
Along with her theatrical practice, she makes a work of poetical writing and sound creations. She created her website "Le Cornet d'Art" to share her pieces of work. She also organizes writing workshops.
---
Nathan
---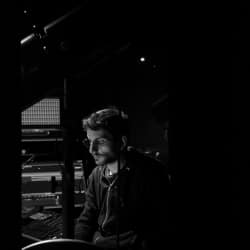 Nathan Teulade
lighting design
---
In 2012, he entered the "world of technique" by a training of "arts performing polyvalent technician" at the IRPA school in Lyon. This training allowed him to discover the work environment, the technical vocabulary and the job. He then decided to commit to the work of light. He is hired  as a technical coordinator for 3 years at the theater Espace 44 in Lyon. 
Along with this very formative job (formative technically and artistically), he continued his training by working with several theaters and companies. 
Since 2016, he works as a light designer or a stage manager for several companies (Cie des Lumas, Cie Françoise Maimone, Cie d'Alice, Collectif le Bourdon, Collectif Le Point Zéro, Cie Myriade…)
He works with the company Les Papavéracées since 2017 and has created the light designs of the 3 plays of the cycle "THE VOICE OF THE ABSENTEES" (2017-2023).
---
The company's friends
---
The Founders
Papavéracées Productions
Déborah Berdal
Lucie Houlbrèque
Anne Marchand
Juliette Mollero
Charlotte Le Bras
---
The partners
Julien Gatineau (graphiste depuis 2017)
Lucie Houlbrèque (administration de 2018-2020)
Alice Bodineau (communication de 2017 à 2019)
Manon Depoisson (diffusion de 2018 à 2020)
Fanny Spiess (développement de 2018 à 2019)
Delphine Pautre (production 2022 - 2023)
Baptiste Allepaerts
---
The volunteers
Maxence, Robin
L'association des parents d'artistes
Albert, Joëlle, Fabrice…
---
The supports
Maison du Théâtre d'amiens
Artistes associé.e.s en résidence
---